FEATURES
Features that drive efficiency in your Sales Team
Structured ABM
Automation at core
Users & teams
Data validation
Targets
Report and analytics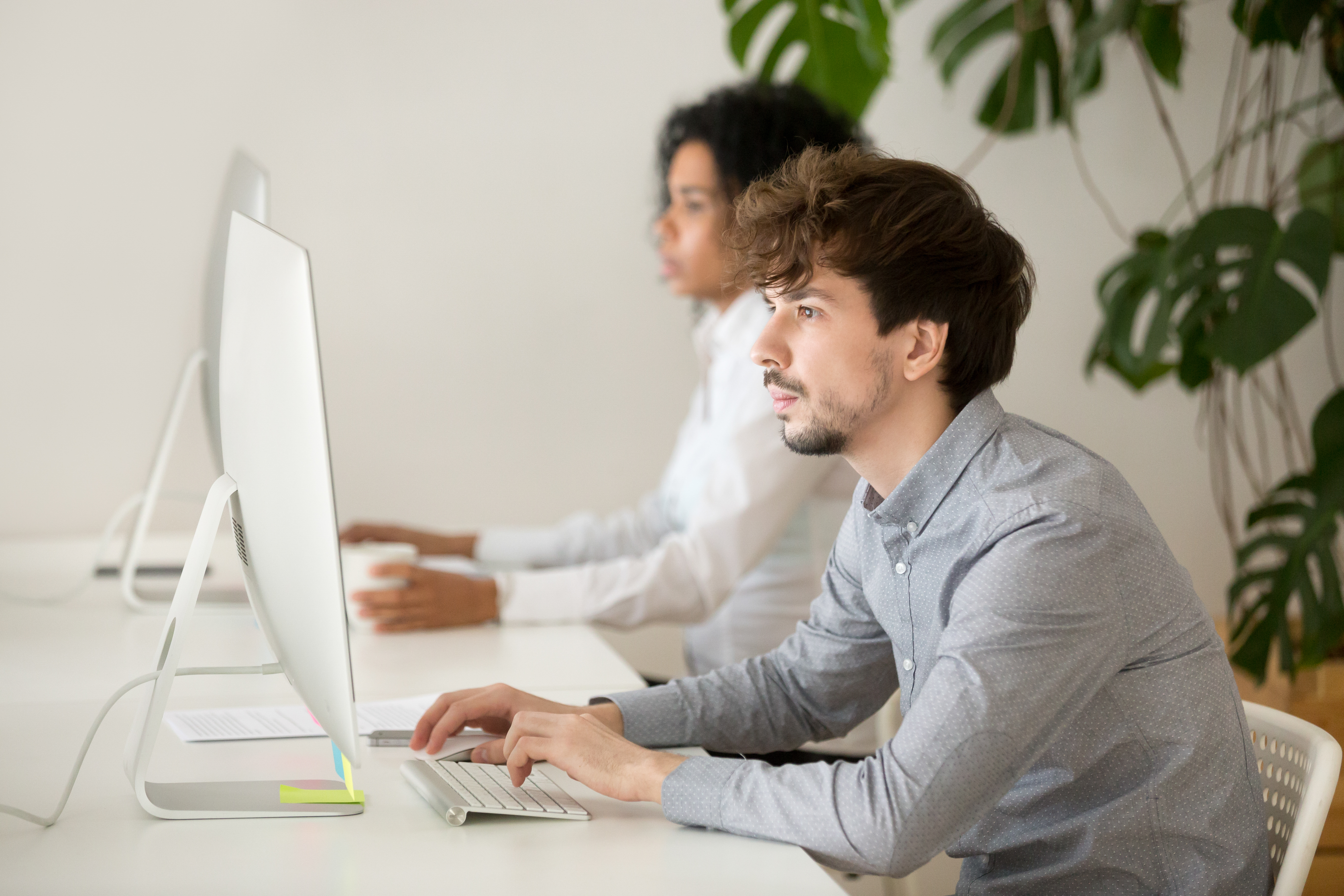 ---
---
STRUCTURED ABM
Organize all Marketing and Sales activities in one platform.
All Sales and Marketing activities are organized around the products or services you're offering. This lets you bring in all the tools needed for an optimal ABM strategy, like:
Buyer personas
Ideal Customer Profiles
Value Propositions
Templates
Sequences
Reporting
These tools help you organize your strategies by segmenting the accounts in Campaigns and make sure your Reps engage with the right targets.
DATA VALIDATION
"You can't improve what you can't measure"
Data standardization
Great insight come from good data, this is why SalesOcean is focussed on making sure data is standardized. Create different data validation options and require certain fields so your Reps alway keep track of key metric inside the accounts and prospects.
Custom fields
Use custom field for any non-standard data input, this helps you customize the platform based on your needs. SalesOcean provides custom fields for prospect, accounts, campaigns and products.
Stages
Create and keep track of a customized pipeline by using stages, to track each step in your Sales process. Stages apply to Prospects, Accounts and Campaigns.
---
---
AUTOMATION AT CORE
The power of sequences.
Sequence
Sequences are at the core of automation and help Reps engage with prospects. Free your Reps to focus on personalization.
Mailbox synchronization
Easy synchronization your mailbox with G-Suite or Office 365. Our system will send emails automatically and keep track of any incomming messages.
LinkedIn
Create auto populated templates for your LinkedIn messaging strategy. Make sure Reps don't miss out with this highly underestimated engagement channel!
Task
Enjoy flexibility in sequences by using custom tasks, add a clear description and assign it to a Rep.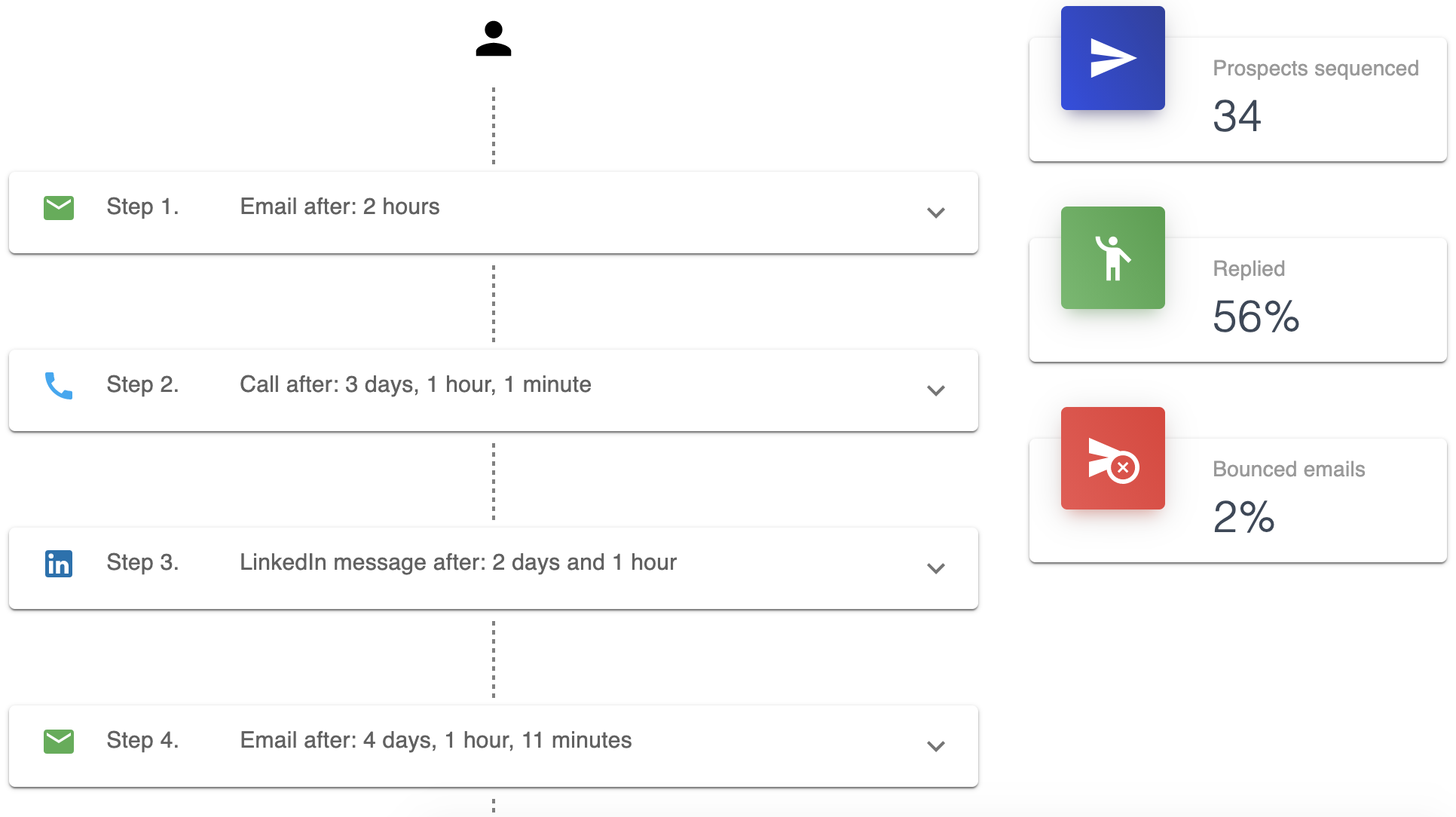 TEAM MANAGEMENT
Manage all users and teams directly inside the platform
User management
Manage all users inside the platform and create new ones within your given user slots. Each user will have a dashboard that helps them keep track of activities and KPIs.
Teams
Create multiple teams, with one or multiple managers that will provide them with a specialised managers dashboard, to give them insights on team performance and activities.
Roles
Create and assign roles to users to limit them from certain functionalities and data inside the platform. Limit who can delete or update data that they don't "own", and many more.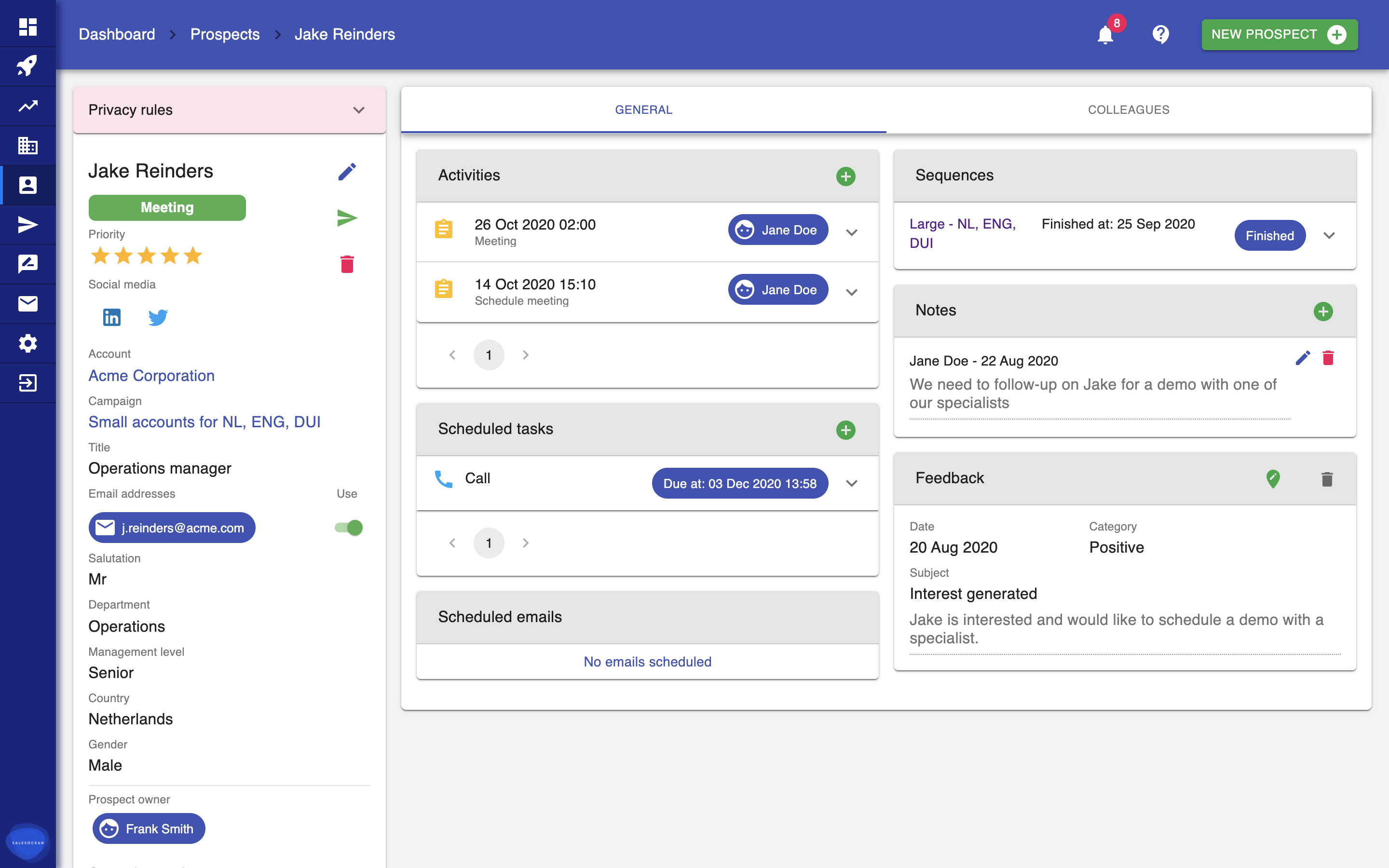 ---
---
TARGETS
Make sure you engage with the right prospects.
Buyer Persona
Buyer Personas helps your team to focus on key persona within a company. Getting your message to the right person is key in account-based marketing.
Ideal Customer Profile
Ideal Customer Profiles helps your team to focus and identify key accounts for each specific campaign and product. Stop wasting time by going after the wrong profiles.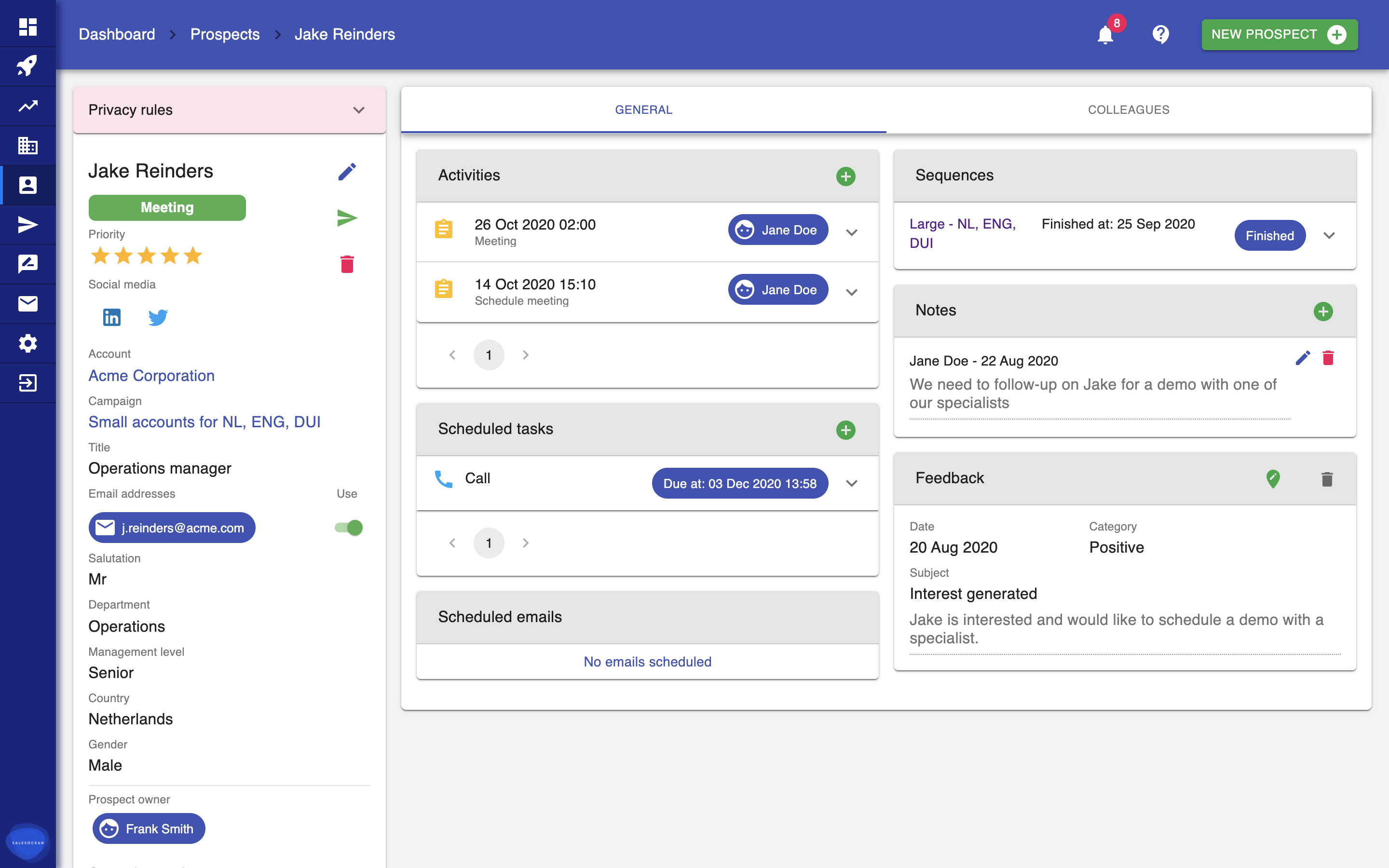 REPORT & ANALYTICS
Report and analyse activities per product and campaign
Products
Meaningful report about the status of your Marketing and Sales efforts for each product and territory. Including a visual world map that provides direct insides in teritorial based KPIs.
Campaigns
Meaningful report that provides key insight in campaign performance. Keep track of Stages, Industries, Management Levels and other metrics to have a clear insight on campaign progress.
Ideal Customer Profiles
Don't stop at the campaign but dig deeper. That is what we did in SalesOcean by creating a report per Ideal Customer Profile so you know exactly who you're targeting.
Better Process. Better Opportunities.
Empower Your Team!